Nappies Food Service was founded in 1950 by Otello Napoleone, a surviving World War II veteran, who began selling poultry out of a small storefront on 4th Avenue in Coraopolis, Pennsylvania to local restaurants. The family-owned business was supported by his wife Josephine and sons Angelo and Ed when extra help was needed. Over the years Otello continued to grow the small business in Coraopolis to $450,000 in annual revenues prior to his retirement in 1976 when he passed the business and its principles to his son Angelo.
Angelo operated the business for 8 years when Ed joined him in 1984; and, over the next 30 years the history of the business was written. Angelo and his brother Ed have continued to maintain the business's superior customer service and small friendly family-owned business environment to this day!
The onset of the business's dramatic growth commenced with the move from the small 2,000 square foot storefront in Coraopolis in 1995 to the current 140,000 square foot warehouse facility in North Fayette.  The current facility has allowed Nappies Food Service the ability to warehouse food supplies, which has accommodated its growth and expansion of the business with revenues approaching $150 million annually with the capacity to continue to grow and expand the facility to 350,000 square feet in the future!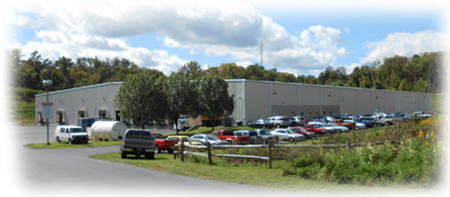 Nappies Food Service utilizes its size to purchase food in volume and pass along savings to its customers. Nappies 30 trucks play a key role in ensuring that food deliveries are made on time and at the point of need. Angelo and Ed recognize that Nappies good fortunes are a direct result of the success of each one of their individual customers.
Nappies future has yet to be written but their ongoing goals remain the same – to continue their business expansion in order to provide for the increasing ability to purchase food at higher volume discounts passing along the savings to their customers, while maintaining superior customer service with a confident and friendly office staff that is knowledgeable and available to take your orders in a timely and efficient manner.
Nappies Food Service success is predicated on Otello's original mission: maintain superior customer service and a small friendly family-owned business philosophy.
What once was a 2 person 1 truck storefront today employs 120 individuals and operates 30 trucks covering a territory that encompasses West Virginia, Ohio, Maryland and the western half of Pennsylvania!